My favourite application stopped working yesterday
Whether I try Musicbrainz or Discogs, I only get the album art but no more tracks. Also, the PUBLISHER field is always returning an error.
Using v2.8 on a brand new system, used an earlier version before. A reinstall of the application did not make any difference. OS: W7 Ultimate x64.
What I get: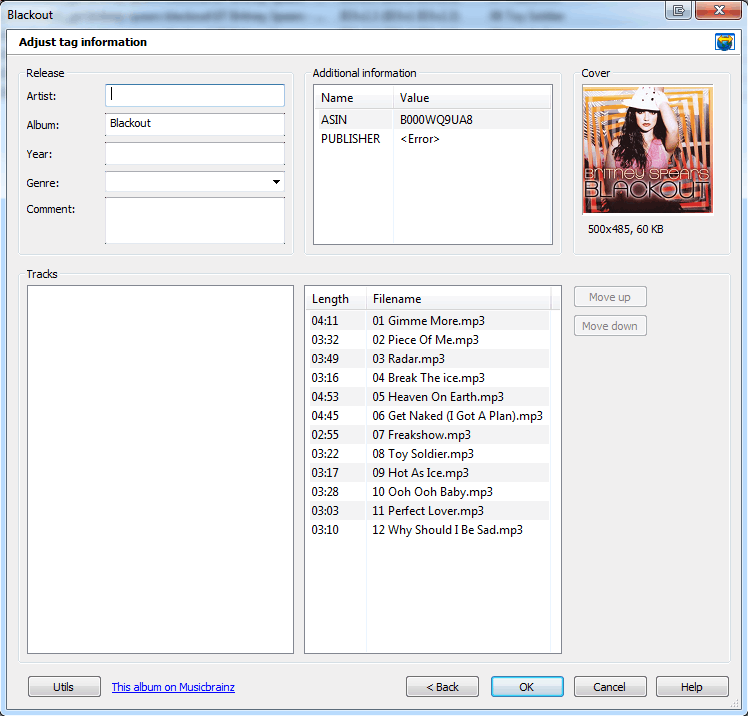 Does anyone have a clue what's going on?
PS. Sorry but I can't get the img-tag to take a resize.