Hi all, sorry if this is covered. My over-tired brain is failing at google right now.
What i want to do is:
Add [artist] to [title] with a separator of ' - ' (space dash space) so i get: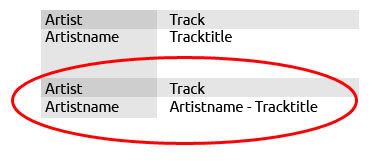 Why would i do this?
Well, i've decided i wanted to re-tag a compilation to have the comp title as the artist, and add the artist to the track title field.