This is kinda irking me, haha.
I've been on vacation for the past couple weeks and took some time to organizing my music. I used MP3Tag to add album art to all the MP3 files.
Just yesterday, I was editing a certain album. Like usual, I highlighted all the files and drag+dropped a JPG file into the slot for album art. It saved and MP3 Tag shows all of the files with an image file.
However, NONE of these images show up in the music folder in Windows Explorer ie. it still shows the default MP3 file icon.
Here's an image to illustrate: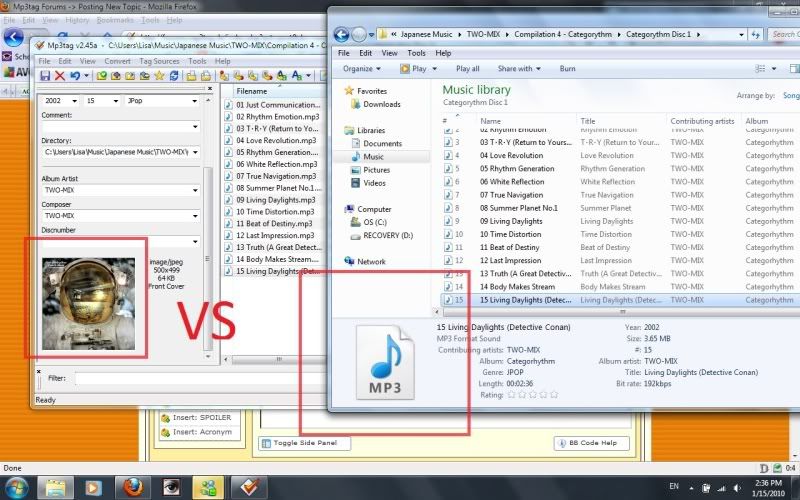 Thanks in advance for any advice. =)