Hi there All,
I've been using MP3Tag for a while and its an awesome program, but I am having a problem at the moment.
Using discogs I can search for an album. the album exists in the database and on the website. MP3tag finds the album but when i click next it has no track titles or album details in the window: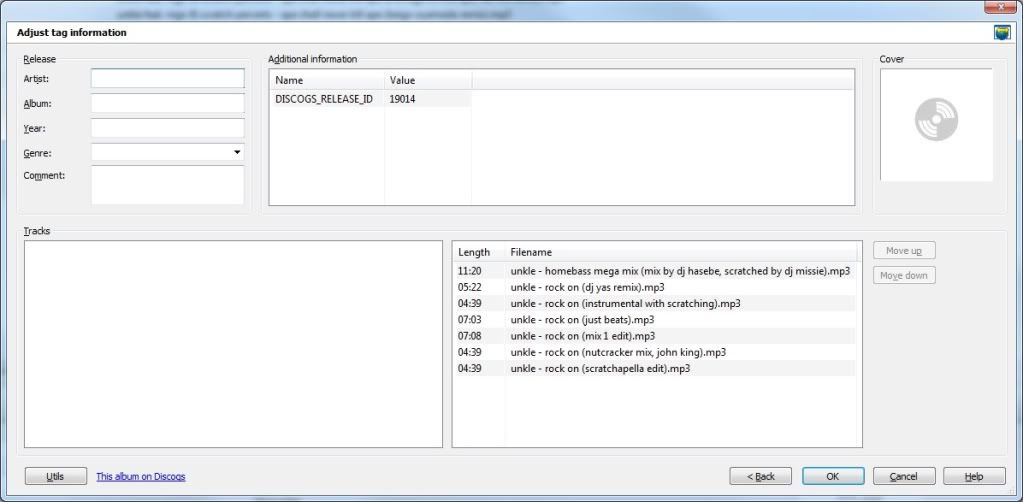 Please can someone advise how to get the album data into those fields to add to my MP3s?! Many thanks!